Web Development & SEO Specialists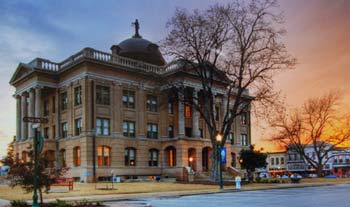 Olympic Publishing specializes in web:
Design
Development
Search Engine Optimization for small businesses.
100% Guaranteed websites
We do not quit until you are 100% satisfied with your website.
Message From the Owner
Olympic Publishing has been exclusively web oriented since 2005 . We do web design and development, search engine optimization, and PPC (AdWords) online advertising.
Many Clients find us by searching Google or another search engine. Being found on search engines is what Search Engine Optimization ("SEO") is all about. Considering much more than half of all searches are on Google, being found on Google is an important factor in our success.
We office on the historical Georgetown square. Clients find our downtown location convenient to stop by and discuss changes or bring in photos. Getting a good website is always better when you work with clients in person.
Let's discuss your web needs.
Lee Hamblen
Owner
Why You Need a Website
Top 8 reasons why your business will benefit from an SEO friendly website created by Olympic Publishing.
8 benefits for new website
Choosing a Web Designer
Do's and don'ts for finding the right web design company for your business.
Choosing a web designer
Full website package
A website is more than what meets the eye. Do not leave out important pieces of your website.
Web design concepts