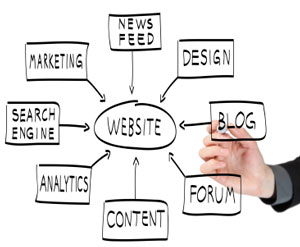 Leave a Good Impression
A visually appealing website gives a positive impression to website users. Aesthetically pleasing color palette, fonts selections, and layout design is a difficult task that comes with training and experience. Fortunately, we have the training and experience needed to create a beautiful website for your business.
If you have an existing business, we use your logo, signage, and graphic work to create a complimentary look and feel for the website.